609 Grille Restaurant Review
609 Grille is a great restaurant located in the Tower District in Fresno. Here is our review of this fine dining restaurant: Please do share your restaurant experience with our readers by
submitting a restaurant review
!
609 Grille
609 E Olive Ave, Fresno CA 93728
559.442.5883
Location: Restaurant is located in the Tower District, on Olive Ave between Palm and Wishon Avenues. Next door to Echo Restaurant.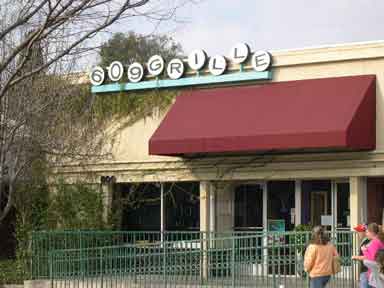 Review: This is another Fresno fine dining restaurant that we really like.
609 Grill's concept, from what we've heard, was "to provide a steak house for the Tower District, with nice cuts of beef, fresh seafood and vegetables, and nice starches such as garlic mashed potatoes".
There is a good selection of entrees on the menu and there is probably something for everyone. Great food and service.
The last time we were there, the mussels appetizer and the seafood pasta was just delicious and excellent. The dining area is not that large and they do have patio seating for warmer days. Reservations are recommended.