Fresno Movie Theaters
The two larger Fresno movie theaters are the Edwards Stadium in the RiverPark shopping area at Ness and Blackstone and the Signature Manchester Stadium at Shields and Highway 41. There are several other theaters in town as you can see from the list below.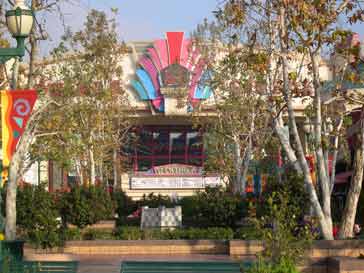 Edwards Fresno Stadium 22
7750 North Blackstone Ave., Fresno, CA 93720
Signature Manchester Stadium 16
2055 E. Shields Ave., Fresno, CA 93726
UA Broadway Faire 10
3351 W. Shaw Ave., Fresno, CA 93711
UA Sierra Vista 6
801 Santa Ana Ave., Clovis, CA 93612
UA Clovis Town Center 8
2301 Villa Avenue, Clovis, CA 93612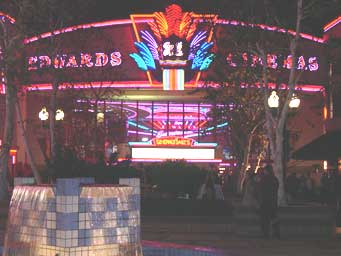 The easiest way to check the current movies playing at the Fresno movie theaters is using Fandango.com
You can also purchase tickets online at Fandango. This is a great option for highly popular shows in the opening weekend or during holiday periods. All of the above Fresno movie theaters show the major Hollywood blockbusters. What Fresno IS lacking is a theater such as Camera One in San Jose, CA or the Rialto in Santa Rosa, CA that shows the low-budget, independent or foreign movies. To watch those types of movies, we subsribe to Netflix. If you have not heard of Netflix, it is essentially an online DVD rental service. The best part about Netflix is that you never have to drive to the store, walk up and down the aisles or stand in the check-out line to get your movies!
You search online for the movies you want, and add them to your list. The movies are mailed to you, you can keep them for as long as you like and there are never any late fees.
When you are done, just mail them back in the prepaid envelopes...no fuss, no muss. Once Netflix receives the DVD you mailed back, they will send you the next DVD movie on your list. We love Netflix.com
! We were initially skeptical as well. But they had a no-risk 30-day free trial period. So we said, hey, why not? We tried it and we're hooked.
We get the DVDs pretty quick too. If we mail a DVD from Fresno back to them on Monday morning, we will generally receive a new DVD by Wed (earliest) or Thursday. We love everything about Netflix - it is cheaper than Blockbuster, it is convenient and saves gas money, huge selection of movies and it allows us to watch highly-acclaimed independent and foreign movies that are not shown on the local theaters.