Top 10 tips when visiting Yosemite National Park
Here are our
Top Ten Tips
for visiting Yosemite National Park
1. Research and Plan Ahead. Yosemite is, well, HUGE so planning is essential if you want a productive trip. The National Park Services has great information on their website. Print out the maps, study them, mark out the sights you'd like to see and take them with you to the park. You do get maps at the park entrance but once you're in the park, you'd be too distracted and too busy craning your neck to see the sights to be looking at the maps!
2. Check road and weather conditions BEFORE you go. Always check the weather and road conditions before you go, especially during fall through spring. Summer conditions are pretty stable, almost predictable. You can check current conditions at the National Park Services website as well.
3. Bring and carry water with you everywhere. Good idea no matter what season.
4. Bring a fleece jacket or windbreaker. Yosemite National Park is at about 4000 ft elevation and it can be pretty chilly in the early mornings, even in the summer.
5. Go Early. The best way to avoid the crowds (or at least try to) is to get there early in the morning, especially in the busy summers. Also you will find less crowd before Memorial Day and after Labor Day.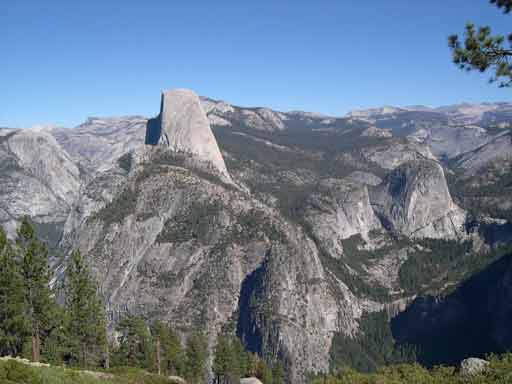 6. Stay in the valley. It is impossible to see Yosemite in a day (or even two) so the best thing to do is to stay at least a night. If at all possible, stay in Yosemite Valley. It takes about 1.5 hours to get from the south entrance to Yosemite Valley so if you stay outside the valley, plan on doing lots of driving.
7. Make lodging reservations EARLY. Your best lodging bet for the valley is Yosemite Lodge. It is very popular and often 100% booked so make reservations early. They take reservations up to a year ahead.
It might seem strange and unnecessary to be making reservations a year ahead, but believe me, this place is almost always fully booked. A year ahead is not too early for summers or holiday weekends. There is no TV or A/C at the lodge but it is the closest thing to a regular hotel in the park. Be prepared to pay over $100/night.
Warning: Their rates are NOT guaranteed. Your prepaid reservation does not guarantee the rate. All rates are subject to change. This is outrageous, in our opinion, but what can you do?
8. Fill up your gas tank at Oakhurst. Gas in the park will almost always cost more. There is NO gas sold in Yosemite Valley! Gas is available in Wawona, Crane Flat and El Portal.
9. Get the National Park Pass.
Reason #1: The pass may encourage you to visit the national parks more often.
Reason #2: Great way to support our national parks. 80% of the purchase price supports projects in our national parks throughout the country. The pass cost $50 but is valid for one year to ALL the national parks. Entrance fee to Yosemite National Park is $20 per vehicle. You may purchase the pass online at the National Park Services website or at any of the parks.
10. Go and Have FUN!